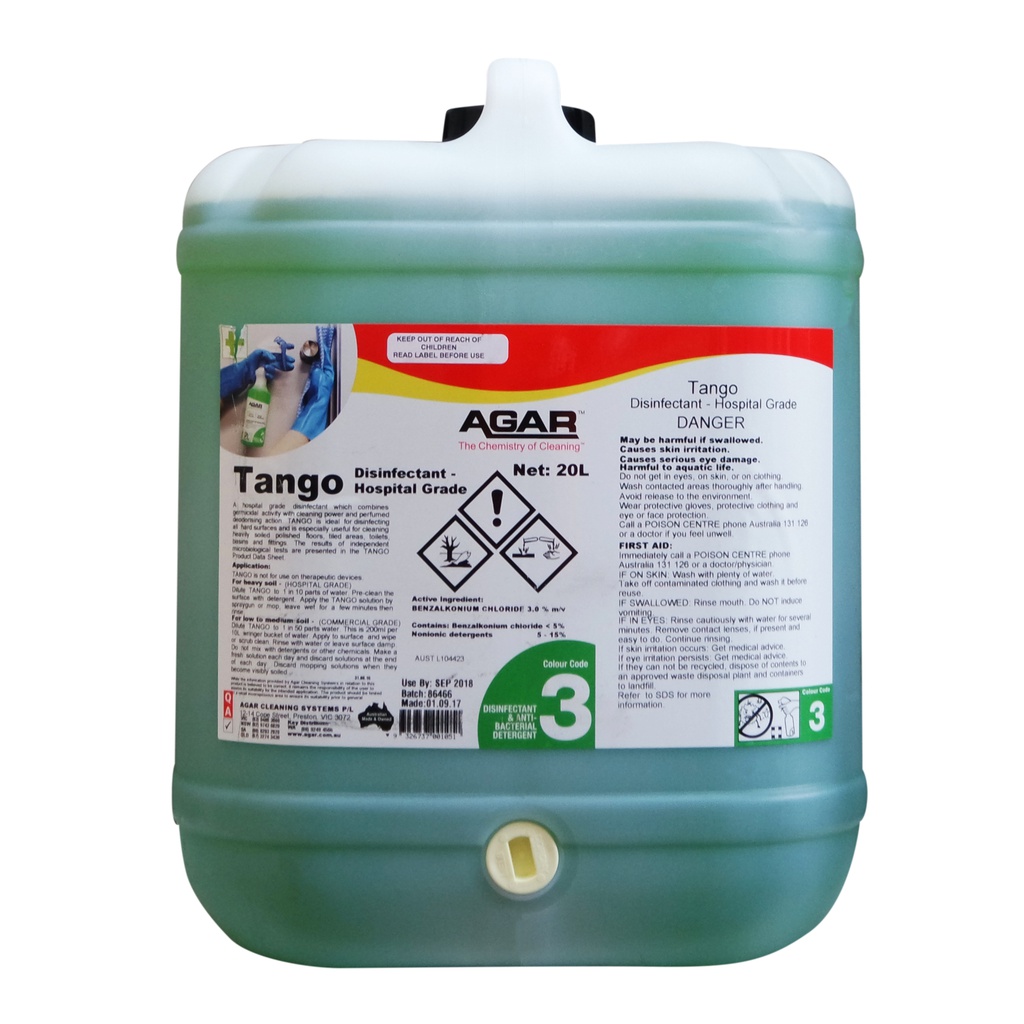 $ 

105.28

$ 
105.28
$ 

105.28
---
Product Code : TANG20
---
30 day money-back guarantee
Free Shipping over $150 spends in Metro cities in Australia.

TANGO
Fruity-Floral
5L, 20L
7.0 +/- 0.5
Product Description
What is Tango?
TANGO is a fresh scented Hospital Grade Disinfectant with a powerful cleaning action that leaves surfaces disinfected, clean and perfumed with a lingering floral-fruit fragrance. TANGO is ideal for cleaning and disinfecting floors, walls, sinks, baths, toilets, tiled areas and fittings.
Main Benefit
TANGO has a dual action to remove unwanted odours – chemical destruction of the bacterial odour source and high strength odour-masking with lingering perfume.