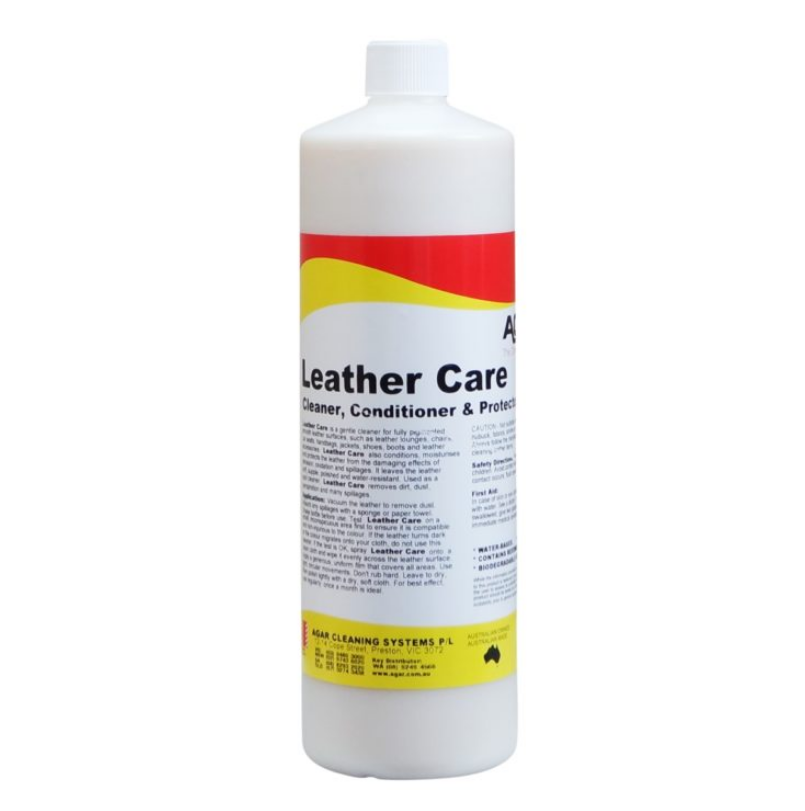 ---
Product Code : LET1
---
30 day money-back guarantee
Free Shipping over $150 spends in Metro cities in Australia.

Agar Leather Care is a cleaner, conditioner and protector for smooth, fully-pigmented, finished leather surfaces. It is formulated with mild, biodegradable detergents so it cleans gently but effectively. Great when used on fully-pigmented, smooth leather surfaces such as leather lounge suites, leather upholstery in motor cars, handbags, jackets, shoes and boots. As it dries it leaves a wax-rich film that impregnates the leather to both improve the sheen and moisturise. 


Features:
- contains beeswax and lanolin to moisturise the leather.
- provides resistance against stains, spots and spillages.
- rejuvenates the leather leaving it soft and supple.
- increases the durability of the leather.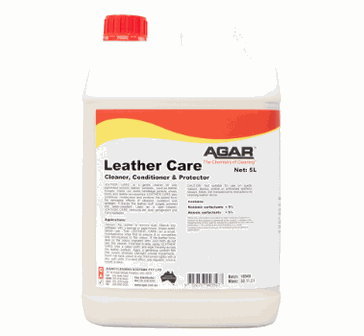 Cleaning Products Australia
AGAR - LEATHER CARE 1L


Product code: LET1