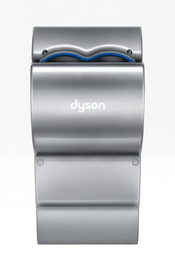 DYSON AB14-G AIRBLADE DB HAND DRYER GREY
$ 

1,652.00

$ 
1,652.00
$ 

1,652.00
This is the Dyson Airblade dB hand dryer.
Every second, it forces up to 35 litres of HEPA-filtered air through apertures up to 0.8 mm wide.
Creating 690 km/h sheets of air that dry hands quickly and hygienically.
Dyson Airblade™ hand dryers produce up to 79% less CO2 than some other hand dryers and up to 76% less than paper towels.**
Only Dyson Airblade™ hand dryers have all these benefits 
Fast -Hands are dried in 10-12 seconds. 

Better for the environment -Lower CO2 emissions, no paper waste.