Australia's largest online cleaning product store

30 day money-back guarantee Free Shipping over $150 spends in Metro cities in Australia.

Cleaning Products Australia
At Cleaning Products Australia, we specialize in bringing you a range of high-quality cleaning solutions and products. All that you need to keep your workplace, house and even vehicles clean and tidy. What's more, we even have products for personal use, from soaps, body wash and masks to other cleaning essentials.
We understand it can be time-consuming and frustrating to go from shop to shop to find different cleaning essentials. This is why we at Cleaning Products Australia (CPA) decided to create a space where you can find everything you need in one place. Sounds perfect, right? Well, it is! Just a scroll through our site, and you are bound to find all that you require and more. We make shopping for essential products convenient, fun and worth your while.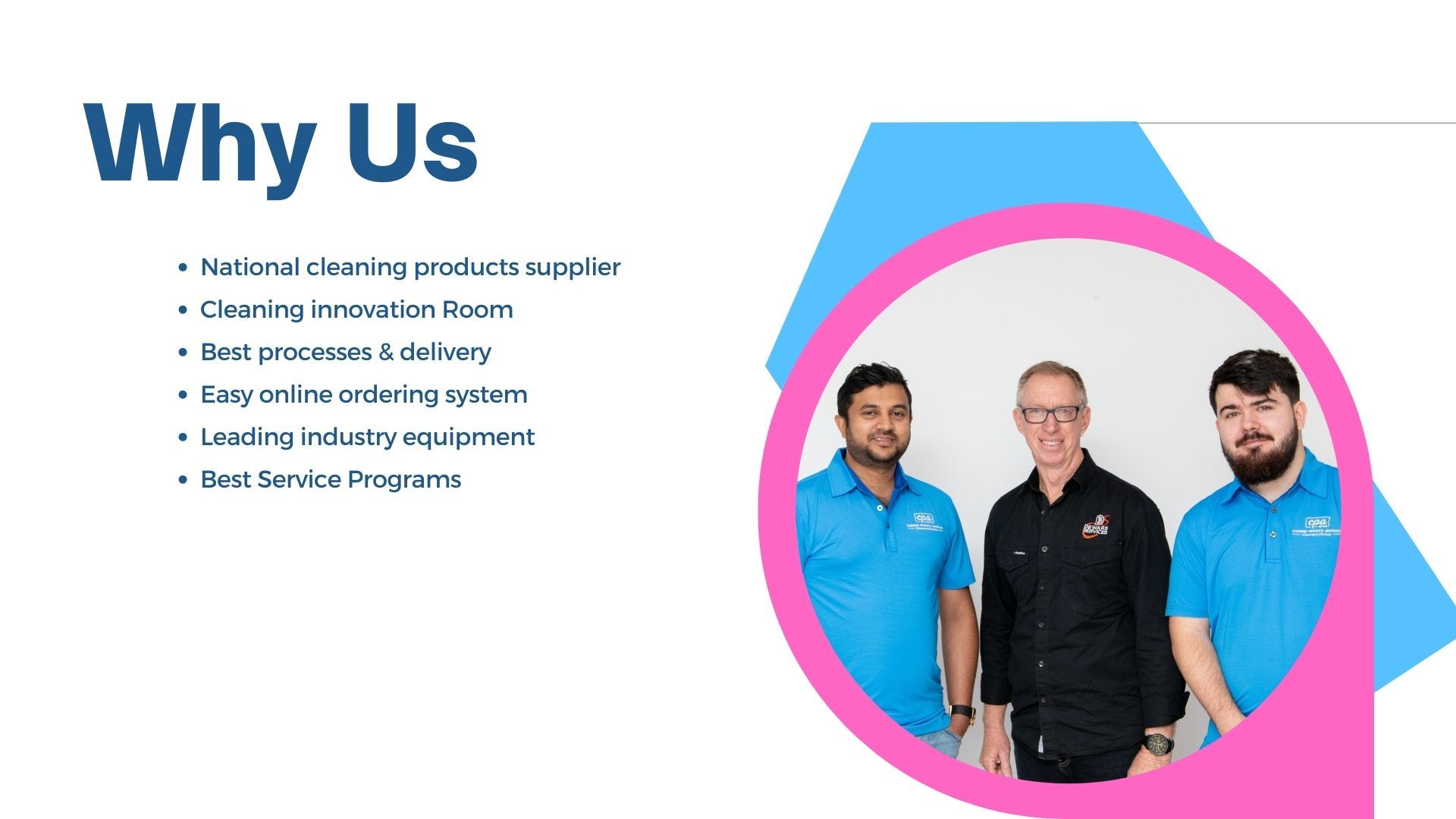 CPA offers a wide range of career opportunities to the local people
Our aim is to support local people by recruiting them
We interact with our clients and employees using emails, messages and meetings
CPA uses an online platform for storing and maintaining information.
We train our team regarding chemicals usage and storage from time to time through various programs.
We also arrange safety programs for our staff members
CPA arranges fun and extracurricular socio-cultural activities for their staff and clients
By arranging events with local community group.
"We at CPA acknowledge the Traditional Custodians of the land and pay our respects to their Elders past and present. I extend that respect to Aboriginal and Torres Strait Islander peoples here today."